Let's get Baking!
Bake…Raise…Win! Make and bake in September, and sell your buns to help us make a difference to local children. You'll also have the chance to win £2,000 of NordMende products if you're one of our top Big Bake Day fundraisers!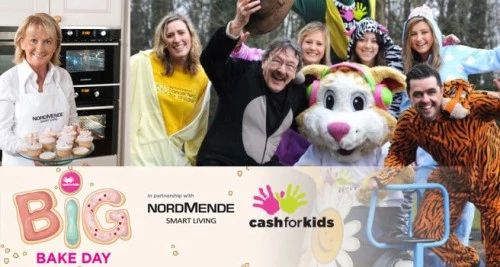 From cupcakes to pies, shortbread to snickerdoodles we want you to show off your skills and organise bake sales in your workplaces, community centres and schools.

Big Bake Day not only gives you something fun to do for charity, but your friends, family and colleagues get to enjoy lots of cake too (in moderation, of course...). Not only that, everything raised during Big Bake Day will provide us with funds to distribute to great local causes who need our help, it's a win - win situation!